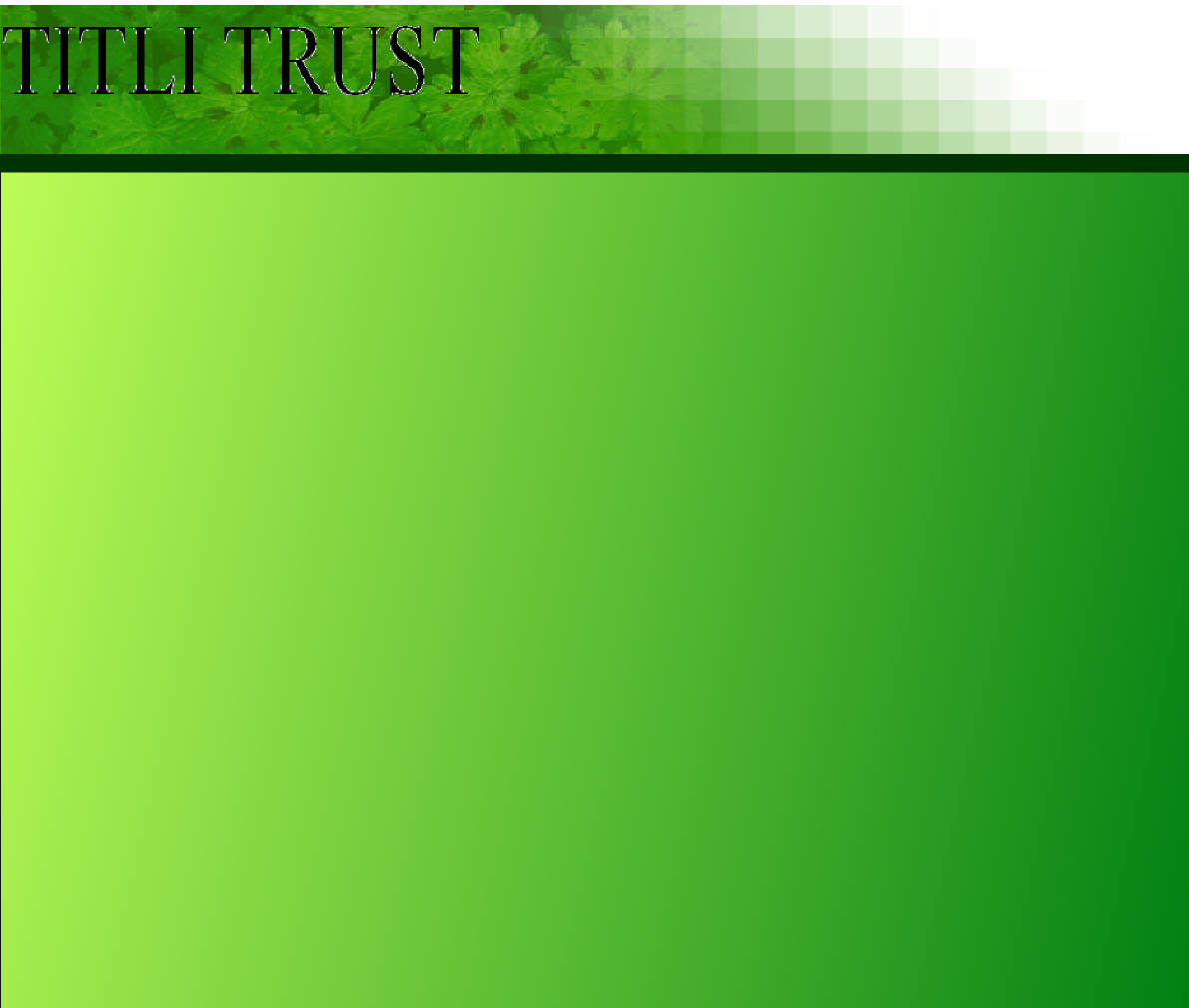 © 2010 - Titli Trust. All rights reserved.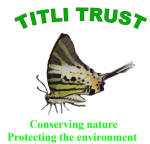 AREAS OF INTEREST
Conservation Education
TITLI TRUST actively supports conservation education programs and campaigns for children and grown ups. Sustained CE is the only way to change mindsets, but lets have fun while we do so! TITLI conducts CE programs in cities and rural areas. If you have a CE program that you need to conduct, call us.

Conservation Research and Action
TITLI is associated with conservation research and action projects in western and eastern Himalayas. These projects require long term and sustained commitments, which TITLI provides. we would be happy to share the work we are doing. Most of TITLI's projects involve collaboration with other organisations. See our Projects page for more specific information.

Faunal Surveys
TITLI undertakes to conduct faunal surveys for birds, butterflies, and herpetofauna. These surveys can be used to understand an area's bio-diversity, to initiate eco-tourism, to conduct nature awareness programs. TITLI can also assist to prepare photo-documentation of the bio-diversity of an area. With more than two decades of travel in the Western Ghats, Eastern and Western Himalayas and N E India, TITLI is well placed to conduct surveys in most regions in India.

Eco-Tourism
TITLI does not conduct any tours. However, it can assist in starting eco-tourism in landscapes where conservation action supports eco-tourism. TITLI strongly believes that eco-tourism needs to be equitable, sustainable and eco-friendly. Hence the involvement of a local group or

community is essential to have as a stakeholder and the benefits of eco-tourism must flow to the local community. In addition, eco-tourism must NOT impact the area's bio-diversity. If you agree with this philosophy, and need assistance to start eco-tourism, call us at TITLI and we can assist.

Popular writing
Popular writing about nature is an outreach tool. Both Sanjay and Anchal Sondhi have written about nature in magazines, newspapers and books.

Sanjay's writing
Sanjay has written for Hindustan Times, New Indian Express, Hindu, Down to Earth and TerraGreen, TERI's monthly magazine as well as nature journals like Sanctuary. Sanjay loves to write about the humorous side of the natural world. Read his articles on this website.

Anchal's writing
Anchal has written for magazines such as Sanctuary. She believes that she cannot write well, and hence tells stories as she sees them. Simply.
A list of publications by them are listed here.
If you would like to start a nature series for your magazine or paper, call TITLI and we would be glad to assist.
Photography
Nature photography is passion for Sanjay, Anchal and their son, Yash. The Photo Gallery provides an insight into marvellous world of nature. All the photographs in this website have been taken by them.While these photographs are not for sale, they may be used after seeking prior permission of the photographers. And if a contribution to TITLI TRUST is possible, we would welcome it with the assurance that the money would be ploughed back into conservation.